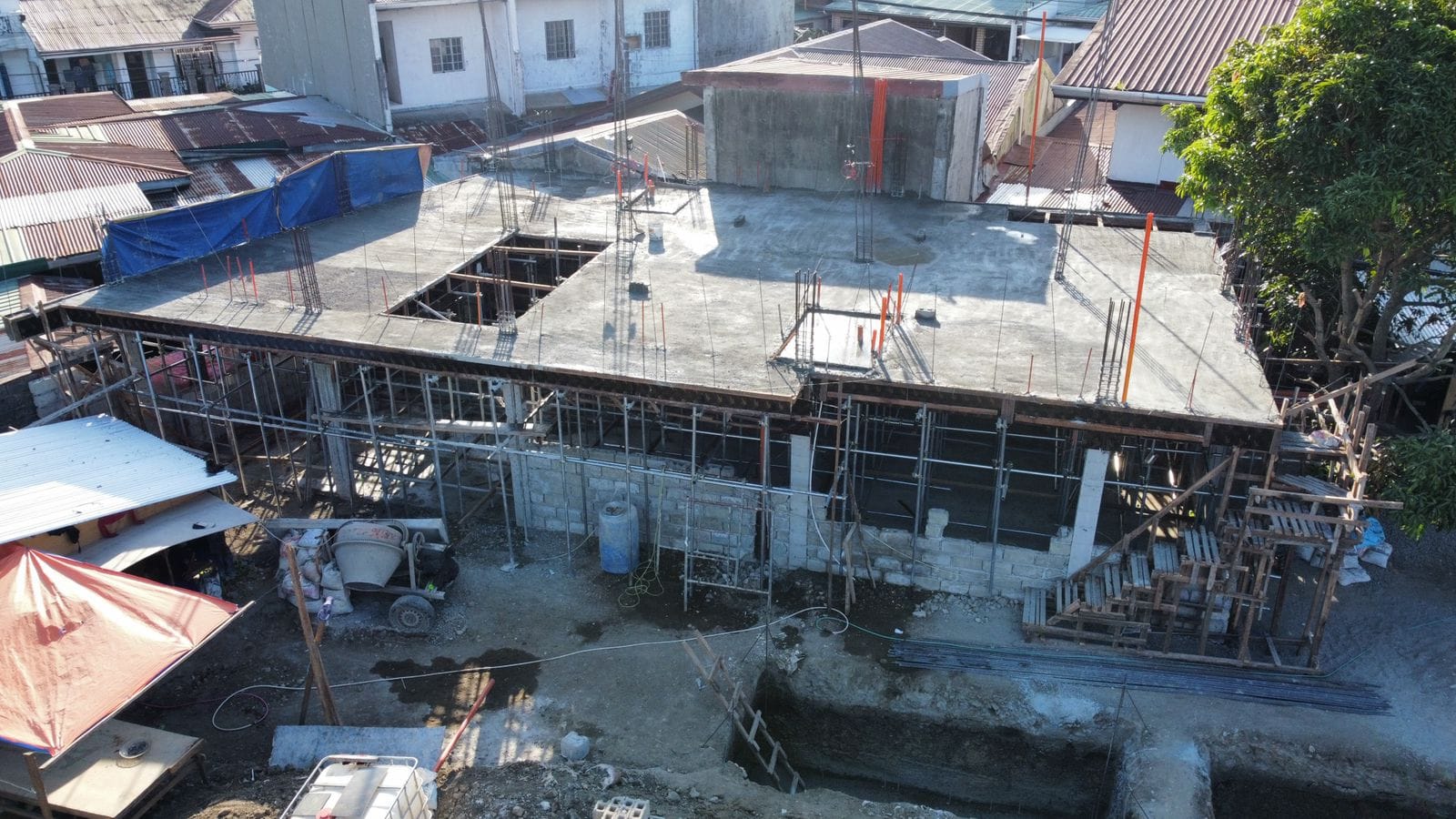 On January 31, 2022, the groundbreaking of the new JN Carlo Pharmaceuticals building commenced, steering the company toward a brighter future. During this time, the core team gathered at the site to celebrate and meet the team behind the project. The ceremony began with CEO Jonathan Navales using the ceremonial shovel to initiate the construction, and ended with a catholic blessing of the property.
Construction is currently ongoing, and the second floor is nearing completion. The building is set to finish in the last quarter of the year. The project is being headed by GCube Design + Build Inc., who has been handling both the architectural and engineering aspects of it during its entirety.
CEO Jonathan Navales explained that they had been planning the project since mid-2021 in order to allow them to achieve greater heights, especially amidst the pandemic. The new building will have greater accommodation for inventory, staff, and clients which Jonathan also explained will be vital for the company in the following months as they continue to grow.